Self Directed IRA LLC
Self Directed IRA LLC with Checkbook Control…..Why thousands of Americans are setting them up…
and why YOU need to join them….
Are you worried about the safety of your current Individual Retirement Account (IRA)? Have you suffered losses in the value of your retirement plan? Do you need to rollover a 401K plan from a previous job or due to retirement? Are you seeking a safer IRA investment alternative other than an unpredictable and volatile stock market for your retirement funds? If you have answered yes to any of these questions then you need to know what knowledgeable Individual Retirement Account (IRA) owners (including Traditional IRA, Roth IRA, SEP-IRA and  401k plan owners) are doing to take direct hands-on control of their financial future….
They are investing their retirement funds in their own truly Self Directed IRA LLC with Checkbook Control ….
With a Self Directed IRA LLC you will determine how, when and where your retirement and pension plan funds are invested….. You will have the ability to make investments in: Real Estate….Businesses….Trust Deeds and Mortgages….Forex….Tax Liens….Factoring….Precious Metals….Private Offerings….Private Partnerships….Private Equity….Private Placements….Limited Liability Companys (LLC's)….Notes….Franchises….Hedge Funds….Stocks….Bonds….Mutual Funds….Foreclosures…Foreign Real Estate….and much more!

Self Directed IRA LLC Complete Setup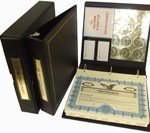 Includes:
Setup the LLC in the State of Your Choice*
Prepare and File the Articles of Organization with the State
Provide a Customized Self Directed IRA LLC Operating Agreement
Provide the LLC Record Book including Membership Certificates, Minutes, Seals, Transfer Ledger and Binder
Obtain the EIN from the IRS
Co-ordinate setup with an IRS approved Custodian**
24/7 Customer Support
*Plus State Filing Fee** Plus Custodian Fees
What our Clients are saying….
I wanted to diversify part of my IRA savings to include real estate but the traditional institutions could not handle this. So I decided to open a Self Directed IRA. After much research I chose Self Directed IRA LLC. They are very experienced and were extremely efficient in setting it up for me. I found their fees to be competitive and their service was superb. I was advised by Tom Walker who was always available for my many questions. I still call Tom for advice. They set up and registered an investment LLC and got its IRS tax ID. They referred me to an experienced custodian that administers my new IRA. I bought some rental real estate properties and am pleased with the diversification in my IRA. I would highly recommend Self Directed IRA LLC to anyone interested in diversifying their IRAs beyond the usual equities, bonds and mutual funds.–Rafael Godell – Blue Bell, PA

This has been a high-value experience. ....has been very responsive to questions and his delivery has exceeded my expectations - an unusual experience for today's consumers."–Brian Springmann - Mont Vernon, NH

Actually, I want to thank YOU for setting me up with this LLC and for recommending the trustee.  This is by far the smartest thing I've ever done in my investment life. When I left my previous employer I rolled over my 401K, and since I had always contributed the max, it was a good chunk.  I've averaged over 9% annually, mostly through private lending. I've heard so many horror stories from people … custodians charging them a fee every time they want to make an investment, delays so long that the deal falls apart while the custodian micro manages every detail of the investment, etc.  So when people start whining about their self-directed IRA's, I just say, "Well, you just didn't do it the right way, that's all!".  And then I email them your contact info and the contact info for my custodian."–Matt Taylor – Weare, NH

Just wanted to write a note and thank you for your help in answering my many questions and then setting up my IRA LLC.  In spite of what I would considered a complicated process, you guided me through it with speed and efficiency. Your service has to be the easiest to work with.  You allowed me to purchase an investment property in time to get the great deal I was looking for and that alone justified the cost.  Please feel free to use my name or contact information if you need it.Thank you again"–Doug Ness – O'Fallon, MO

I located Self Directed IRA LLC through the Better Business Bureau. They had 0 complaints over the past few years so I called them. I found their services to be excellent. My phone calls were always promptly answered or returned, and my questions answered clearly and thoroughly. All documents were sent quickly, and in about one month I had transferred my pension funds out of Wall Street, where they had been losing money consistently, and invested in a rental property which will net us at least 8% interest per year.I recommend them without reservation."–Douglas Booth,  Attorney at Law  – Santa Fe, NM

Thank you for all your superb assistance today. I know I made a great decision in choosing the right firm and the right person by you demonstrating your expediency, accessibility, knowledge and competency throughout the first day. Once again "thank you!–Richard Ehlers – Hoffman Estates, IL

You more than met our needs in setting up our LLC with great efficiency in time and expense. Excellent company that understands their business and the needs of their customers!!"–Carl NcNew – White Salmon, WA

I highly recommend IRA LLC to any body who is looking for help..very well knowledgeable in the subject..very trust worthy."–Franklin Ajjarapu- Libertyville, IL

…… knows his business very well. He has steered me succinctly and well through the complicated steps of forming and optimizing my IRA." –Jonathan Lysenko – New Canaan, CT

I was very pleased with the handling of my IRA transactions by your firm, and I would not hesitate to use your services again in the future." –John Bagoy – Coquille, OR

All interactions with staff have been very professional, with helpful, knowledgeable, and timely handling of my and my other family members IRAS."–James Mynatt – Atlanta, GA
We handle all the details to

quickly, efficiently , and economically

set up your Self Directed IRA LLC with Checkbook Control
Simply choose a name for your LLC (i.e. XYZ Investments LLC….ABC Holdings LLC)
and call the Toll Free number below…Call now for free name check

Call Now…We Make it Simple
1-800-936-0872


Office Hours
9 am-5 pm PST Monday – Friday
After normal business hours please Contact Us