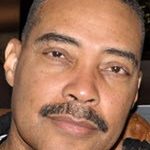 I am writing to give Tom Walker my highest recommendation. Tom possesses all the attributes necessary to put people like me at ease and let them know they are in good hands when you are trying to find a professional to give you accurate advise. It would be hard to envision someone doing a better job than Tom.
I apologize for not getting this letter to you sooner. I want to thank you and your organization for being very knowledgeable about non-prototype retirement plans which allowed me to use my employer 401K retirement funds as a downpayment to purchase a business. Tom Walker was very professional and patient in advising me on the legal and internal revenue service guidelines to avoid issues down the road.
I am a CPA and thought that this was something I could tackle myself but I was spending to much time researching the correct way to set up the legal structure to make it happen.  Tom saved me a lot of time as well as money; I got several quotes from other company's that were at least $2, 000 higher not to mention that they appeared to be not as knowledgeable as Tom Walker.
Thank goodness I stumbled on the selfdirectedira.org website; I found out about them by reading feedback comments from googling articles on investing your company's 401K money in a business.  Some of the articles talked about how you can either get ripped off or be given wrong advice so please be careful.
If you are thinking about using your 401K funds to invest in a business, you can't go wrong with Self Directed IRA.
I hope the word get's out about this company because I am very happy that I found them and have already recommended them to others.
Sincerely,
Tobias Felder, CPA – Norcross, GA