ROBS Plan (IRA and 401K Business Financing)
A ROBS Plan (Roll Overs for Business Startup) allows you to use your IRA, 401k or other qualified retirement plan as a source of financing to start, buy or finance a business.
Have you been dreaming of owning your own business…..but didn't know how or where to obtain the financing needed to get started?
Did you know that you can buy, start or finance a business or franchise using your IRA, 401k or other retirement funds as a source of small business financing using ?
Have you retired and find that you would like to start that business you have always wanted?
Need additional capital for your existing business?
You can solve all these problems with our ROBS Plan.
With our ROBS Plan you will have the ability to:
Buy, Start or Finance a business with no tax liability on the rollover of your IRA or 401k
Use up to 100% of your funds from IRA's, 401K's or other qualified retirement plan
Save thousands in financing costs
Pay yourself...and your family...salaries and benefits
Use your IRA or 401k as an equity investment and in combination with other financing options including SBA, Bank, Private Equity and other financing options
Tax defer your business profits into your new retirement account
ROBS Plan Clients are Saying:

"I am very satisfied with my experience with Self Directed IRA. The process was easy to follow and everyone was very helpful. I would definitely recommend Self Directed IRA."–Giuseppe Militello – Brookfield, WI

All my questions answered immediately. I had many. Self Directed IRA was very fast on all the paper work. Very helpful. I would never do this on my own. With Self Directed IRA's help it went very smoothly. I recommend using Self Directed IRA.
Crazy R Pizza–Mark Carpenter – Klamath Falls, OR

I'd just like to compliment Tom Walker and his team. Tom is always available by phone and able to provide direction and solutions. I absolutely recommend his service to anyone needing to start a business in this manner.

Thanks!

 –Keith Miller – Las Vegas, NV

All of us at Hartnett Investment Inc appreciate all the hardwork Tom Walker/Self Directed IRA did to help us gain control of our future and our retirement planning. Thanks to the efforts of Tom Walker & Self Directed IRA our company has been able to concentrate on our prosperity.

Thanks

Hartnett Investment Inc–Matt Harnett – East Helena, MT

I would like to thank your organization for helping setup my company.

I tried setting up my company on my own and it was a nightmare. It cost me nearly 3 months in lost business trying to setup the LLC, find an agent, work with the trust company, and get the money transferred to a bank account I could actually use! Then the company was setup incorrectly per IRS guidelines. I would have been in real trouble!

I met many people in my experience and most of them I would not call back unless I had to. Your company is not one of those. You were there for me every step of the way including answering stupid questions when I was trying to do it myself. You provided me with a contact number and boy when I called you either answered the phone or called me back before I could leave a message. Several times I called from the bank when they had questions on setting up the trust account. You talked to them and even gave them a number to a banker who could answer their questions!

Bottom line: I can breathe easy today knowing that my company is setup correctly, I won't be in trouble with the IRS, and I have a top notch resource to call if I ever have a question about resolutions or other paperwork that needs to be done in order to keep my corporation running smoothly.

Thank you Selfdirectedira.org!–Dennis Hughes – Fort Worth, TX

To Self Directed Ira,

I am writing to give Tom Walker my highest recommendation. Tom possesses all the attributes necessary to put people like me at ease and let them know they are in good hands when you are trying to find a professional to give you accurate advise. It would be hard to envision someone doing a better job than Tom.

I apologize for not getting this letter to you sooner. I want to thank you and your organization, for being very knowledgeable about non-prototype retirement plans which allowed me to use my employer 401K retirement funds as a downpayment to purchase a business. Tom Walker was very professional and patient in advising me on the legal and internal revenue service guidelines to avoid issues down the road. I am a CPA and thought that this was something I could tackle myself, but I was spending to much time researching the correct way to set up the legal structure to make it happen.  Tom saved me a lot of time as well as money; I got several quotes from other company's that were at least $2, 000 higher not to mention that they appeared to be not as knowledgeable as Tom Walker.

Thank goodness I stumbled on the website; I found out about them by reading feedback comments from googling articles on investing your company's 401K money in a business.  Some of the articles talked about how you can either get ripped off or be given wrong advice so please be careful.

If you are thinking about using your 401K funds to invest in a business, you can't go wrong with Self Directed IRA.

I hope the word get's out about this company because I am very happy that I found them and have already recommended them to others.

Sincerely,–Tobias Felder, CPA – Norcross, GA

I could not be happier with the level of service that I received from Tom. Tom was very knowledgeable and professional. He answered all of my questions in a manner that I can understand. Thank you Tom for all of your help.–Annette Johnson – Long Beach, CA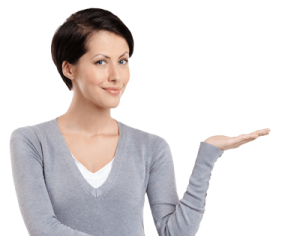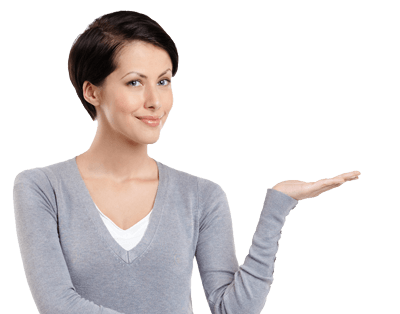 Setup of "C Corporation" in the State of Your Choice

*

Prepare and File Articles of Incorporation with the State
Pension Plan pre-approved by the Internal Revenue Service
Corporate Record Book including Stock Certificates, Minutes, Seals, Transfer Ledger and Binder
Obtain EIN for Plan and Corporation from Internal Revenue Service
Co-ordinate setup with Qualified Plan Administrator
24/7 Customer Support
* Plus State Filing Fee ** Plus Administrator Fees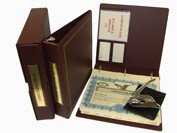 Call to Start Your ROBS PlanToday!… We Make It Easy!


Office Hours
9 AM to 5 PM PST | Monday Thru Friday
After normal business hours please: