Self Directed IRA LLC
Can YOU fund a comfortable retirement?
Self Directed IRA LLC with Checkbook Control
There is an emerging and growing trend among the smart and savvy individual IRA and 401k  owners to invest their retirement funds in a Self Directed IRA LLC with Checkbook Control.  They then use that IRA LLC to purchase alternative investments for the benefit of their IRA. By combining their IRA with a Specialized LLC they take advantage of the opportunity to expand the investment options beyond the usual volatile stock market.
The IRA owner, as the designated manager of the IRA LLC, has direct control and management of the investments made by the LLC on behalf of the IRA which is the owner of the LLC.
Alternative Investments in Your IRA
An IRA LLC gives you the ability to purchase alternative investments with your retirement funds such as:
How Do You Set Up an IRA LLC?
Self-Directed IRA LLC, the nations premier provider, handles all aspects to successfully set up your Self Directed IRA LLC providing a turnkey setup which includes: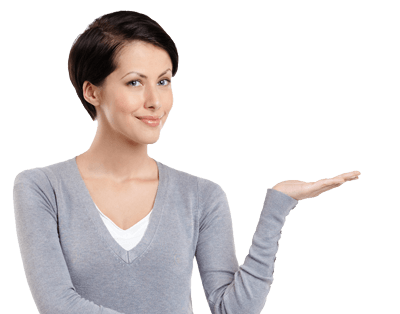 Prepare the Articles of Organization for your LLC and file with the your state of choice.
Create a Customized Operating Agreement  that meets the requirements of the Internal Revenue Service for a Self Directed IRA LLC.
Obtain the Tax Identification Number (TIN/EIN) for your LLC from the Internal Revenue Service.
Provide you with the LLC Record Book which includes the binder, membership certificates, minutes, seals, transfer ledger.
Provide you with access to the most economical IRS approved IRA Custodians and co-ordinate your set-up with the custodian.
Phone and email support and 24/7 online support for any questions and assistance you require.
Access to a customized Private Client Portal to access your files, documents, knowledgebase and more.
Read our Client Testimonials to see what real people are saying about our service.
It isn't just about the initial setup of your LLC. We provide the kind of support you will need afterwards to make your decision to set up a Self-Directed IRA LLC successful and worry free.
I would like to give you a testimonial.
In 2011 I was not able to see how my IRA would support me in retirement. You folks gave me the business plan and answered all my questions, and I was able to invest in real estate, which I understand.
My IRA has grown appreciably and now is generating sufficient cash flow for me to comfortably retire.
Your plan and answering all my questions through the years made it so i can retire.
Thanks so much.
There is only one word to describe Tom Walker and Self Directed IRA LLC and that is Awesome!
Tom made everything go smoothly and was always available to answer all of my questions no matter how many times I called.
I would recommend Tom and Self Directed IRA LLC to anyone who wants to take control of their retirement account.
Thanks Tom
Fortunately, I logged on to the Internet and found a wonderful company called "Self Directed IRA LLC".  I spoke to Tom Walker who was very knowledgeable, professional and courteous.
I now have stable assets in my own-self directed IRA that are out-performing the stock market. I was able to purchase the assets with tax-deferred funds and I am sleeping much better at night.
I highly recommend Tom Walker and "Self Directed IRA LLC" to anyone who is considering a Self-Directed IRA.  You will enjoy doing business with Tom and his company.
The information contained on this website has been supplied as general information. We do not provide investment, legal or accounting advice. We recommend that you seek advice from a qualified local investment, accounting or legal counsel.