Self Directed IRA LLC
Can YOU fund a comfortable retirement?
Self Directed IRA LLC with Checkbook Control
Are you seeking a safer investment alternative than the unpredictable and volatile stock market for your retirement funds?
Do you need to rollover a 401K plan from a previous job or due to retirement or employee buyout?
Would you like to use your IRA or 401k to make investments in real estate, precious metals, cryptocurrency and other alternative investments?
A Self Directed IRA LLC can assure that you will have enough money for a comfortable and worry free retirement.
With a Self Directed IRA LLC you determine how, when and where your retirement and pension plan funds are invested.
Why a Self-Directed IRA LLC?
There is an emerging and growing trend among smart and savvy individual IRA) and 401k owners….investing their retirement funds in a Self Directed IRA LLC with checkbook control and using the LLC to purchase investment choices such as:
Real Estate
International Real Estate
Businesses
Trust Deeds and Mortgages
Tax Liens
Precious Metals
Private Offerings
Private Equity
Private Placements
Limited Liability Companies (LLC's)
Franchises
Hedge Funds
Stocks, Bonds, Mutual Funds
Foreclosures
Fix and Flips
Crowd Funding
Factoring
Farmland
Cryptocurrency
Notes
By using this simple method your Self Directed IRA LLC can invest in real estate and other investments without the red tape and administrative fees normally involved when using your IRA directly to make an investment.
You as the manager of the LLC will have checkbook control of your retirement funds and direct control of the LLC investments.
When you have an investment you want to purchase all you need to do is to write a check from your LLC bank account to purchase the investment product in the LLC's name.
There are no approvals necessary from your custodian. There is no time delay awaiting approval from your custodian.
How Do You Set Up a Self Directed IRA LLC?
Self Directed IRA LLC, the nations premier provider of IRA LLC's, handles all aspects of setting up your Self Directed IRA LLC including: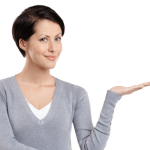 Z
Preparing the Articles of Organization for your LLC and filing with the state of your choice.
Z
Providing a Customized Operating Agreement for your LLC that meets the requirements of the Internal Revenue Service for a Self Directed IRA LLC
Z
Providing you with the LLC Record Book which includes the binder, membership certificates, minutes, seals, transfer ledger.
Z
Provide you with access to the most economical IRS approved IRA Custodians and co-ordinate your set-up with the custodian.
Z
We obtain the Tax Identification Number (TIN/EIN) for your LLC from the Internal Revenue Service.
Z
Providing you with phone and email support and 24/7 online support for any questions and assistance you require.
9am – 1pm PST
Monday – Friday
We believe the most important part of any sale is the support you receive after the initial setup of your LLC.
We provide ongoing support and assistance to you for any questions that may arise after your setup. We include a subscription to our Member Community where you can interact with other members asking  questions and providing answers. Learning how to manage your LLC. Finding opportunities to invest and/or providing financing, and much much more!
Read our Client Testimonials to see what real people are saying about us…we are sure that you will realize it isn't just about the sale…we provide the kind of support you need after the sale to make your decision to set up a Self Directed IRA LLC successful and worry free.
Tom Walker has character and Integrity you don't find these days,as I have looked for the last six months where and how to park a large chunk of cash after working twenty years in the county hospital in Miami, Florida.His patience and wisdom in listening to me far out weighed his own goals.Even when I got cold feet, his knowledge and understanding guided me through the intense process of fear of the unknown in securing my future. I would highly recommend Mr.Walker to anyone who needed truth in an unknown arena looking for safety
I highly recommend any person who wants the independence and freedom of controlling their own finances to have Self Directed IRA create a Business Plan for you and break the chains of the ordinary investing vehicles out there. They are always available for questions answering and support, even after the services ended.
Thank you again for your continued trusting relationship.
With Warm Regards,
There is only one word to describe Tom Walker and Self Directed IRA LLC and that is Awesome! Tom made everything go smoothly and was always available to answer all of my questions no matter how many times I called. I would recommend Tom and Self Directed IRA LLC to anyone who wants to take control of their retirement account.
Thanks Tom
The information contained on this website has been supplied as general information. We do not provide investment, legal or accounting advice. We recommend that you seek advice from a qualified local investment, accounting or legal counsel.