Setup your
Self Directed IRA LLC
in the state of your choice. Many states offer significant advantages over other states for the formation of your LLC. You can browse each state to see the initial filing fees and annual reporting requirements.
Some of the more popular states are:
You can own property in a state using an out of state LLC, however you may need to register in the property state as a "foreign LLC" . Please call us for details.
Choose a state for your Self Directed IRA LLC from the list  —–>
Self Directed IRA LLC VIP Plan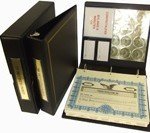 Includes:
Setup the LLC in State of Your Choice*
Prepare and File the Articles of Organization with the State
Provide a Customized Self Directed IRA LLC Operating Agreement
Provide the LLC Record Book including Membership Certificates, Minutes, Seals, Transfer Ledger and Binder
Obtain the EIN from the IRS
Co-ordinate setup with an IRS approved Custodian**
24/7 Online Customer Support
Toll Free Phone Support
*Plus State Filing Fee** Plus Custodian Fees
We handle all the details to

quickly, efficiently , and economically

set up your Self Directed IRA LLC with Checkbook Control
Simply choose a name for your LLC (i.e. XYZ Investments LLC….ABC Holdings LLC)
and call the Toll Free number below…Call now for free name check

Call Now…We Make it Simple
 1-800-936-0872


Office Hours
9am – 1pm PST Monday – Friday