Nebraska Self Directed IRA LLC with Checkbook Control
A Nebraska Self Directed IRA LLC with Checkbook Control allows you to use your IRA and rollover 401k funds to make almost any type of investment such as real estate (including international real estate), tax liens, mortgages and trust deeds, precious metals, private equity, private lending and many other alternative investments without requiring the permission of your custodian.
State filing fee: $125
Annual requirements:
In Nebraska, Occupation Tax Reports (annual reports) are filed biennially in even-numbered years for profit Corps and biennially in odd-numbered years for nonprofit Corps. An annual occupation tax is levied against domestic and foreign corporations. The tax is due January 1 of each year. The tax levied against domestic corporations is calculated based on the amount of paid-up capital stock of the corporation. The minimum fee is $13.
LLCs file biennially in odd-number years by April 1. The fee is $10. Reports are considered delinquent after June 1.
Self Directed IRA LLC VIP Plan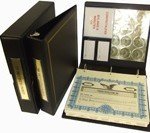 Includes:
Setup the LLC in Nebraska*
Prepare and File the Articles of Organization with the State
Provide a Customized Self Directed IRA LLC Operating Agreement
Provide the LLC Record Book including Membership Certificates, Minutes, Seals, Transfer Ledger and Binder
Obtain the EIN from the IRS
Co-ordinate setup with an IRS approved Custodian**
24/7 Online Customer Support
Toll Free Phone Support
*Plus State Filing Fee** Plus Custodian Fees
We handle all the details to

quickly, efficiently , and economically

set up your Self Directed IRA LLC with Checkbook Control
Simply choose a name for your LLC (i.e. XYZ Investments LLC….ABC Holdings LLC)
and call the Toll Free number below…Call now for free name check

Call Now…We Make it Simple
1-800-936-0872


Office Hours
9am – 5pm PST Monday-Friday
After normal business hours please