Maryland Self Directed IRA LLC with Checkbook Control
Maryland Self Directed IRA LLC with Checkbook Control allows you to use your IRA and rollover 401k funds to make almost any type of investment such as real estate (including international real estate), tax liens, mortgages and trust deeds, precious metals, private equity, private lending and many other alternative investments without requiring the permission of your custodian.
 State filing fees: $196.73 (includes expedited service, certified copy and convenience fee)
Annual requirements:
In Maryland, annual reports are part of the Personal Property Return [PPR] for an entity. They are due April 15th for corporations and LLC's. The annual report fee itself is $300 for either a LLC or a corporation. This does not include any taxes due as part of your personal property return.
A business which files an annual return after the due date of April 15 (June 15 for those with approved extensions), will receive an initial penalty of 1/10 of one percent of the county assessment, plus interest at the rate of 2% of the initial penalty amount for each thirty (30) days or part thereof that the return is late. The minimum initial late fee penalty is $30 with the maximum being $500. Businesses which do not file a return are subject to an estimated assessment of up to twice the estimated value of the personal property owned.
Self Directed IRA LLC VIP Plan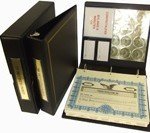 Includes:
Setup the LLC in Maryland*
Prepare and File the Articles of Organization with the State
Provide a Customized Self Directed IRA LLC Operating Agreement
Provide the LLC Record Book including Membership Certificates, Minutes, Seals, Transfer Ledger and Binder
Obtain the EIN from the IRS
Co-ordinate setup with an IRS approved Custodian**
24/7 Online Customer Support
Toll Free Phone Support
*Plus State Filing Fee** Plus Custodian Fees
We handle all the details to

quickly, efficiently , and economically

set up your Self Directed IRA LLC with Checkbook Control
Simply choose a name for your LLC (i.e. XYZ Investments LLC….ABC Holdings LLC)
and call the Toll Free number below…Call now for free name check

Call Now…We Make it Simple
1-800-936-0872


Office Hours
9am – 5pm PST Monday-Friday
After normal business hours please