Do you dread checking your IRA and 401k balances at your brokerage company?
Are you seeking a safer IRA investment alternative other than an unpredictable and volatile stock market for your retirement funds?
Do you want to invest your retirement funds in real estate, international real estate, tax liens, precious metals, private equity or other alternative investments?
Do you need to rollover a 401K plan from a previous job or due to retirement?
If you have answered yes to any of these questions then you need to know about the incredible wealth building opportunity that savvy and knowledgeable Individual Retirement Account (IRA) owners are using to take direct hands-on control of their financial future…
They are investing their retirement funds in their own truly Self Directed IRA LLC with Checkbook Control
Using a Self Directed IRA LLC can assure that you have enough money for a comfortable worry free retirement.
With a Self Directed IRA LLC you will determine how, when and where your retirement and pension plan funds are invested.
You will have the ability to make investments in:
Real Estate….Cryptocurrencies...International Real Estate….Businesses….Trust Deeds and Mortgages….Forex….Tax Liens….Factoring….Precious Metals….Private Offerings….Private Partnerships….Private Equity….Private Placements….Limited Liability Companies (LLC's)….Notes….Franchises….Hedge Funds….Stocks….Bonds….Mutual Funds….Foreclosures…and much, much more!

How do you set up a Self Directed IRA LLC?
Self Directed IRA LLC, the nations premier provider of IRA LLC's,  handles all aspects of setting up your Self Directed IRA LLC including:
Preparing and filing the Articles of Organization for your LLC with the state of your choice.
Provide a Customized Operating Agreement  for your LLC that meets the requirements of the Internal Revenue Service for a Self Directed IRA LLC
Provide you with the LLC Record Book which includes the binder, membership certificates, minutes, seals, transfer ledger and all LLC forms on CD
Obtain the Tax Identification Number (TIN/EIN) for your LLC from the Internal Revenue Service which you will need to open the LLC bank account at a bank of your choice.
Provide you with access to the most economical IRS approved IRA Custodians and co-ordinate your account set-up with the custodian.
Provide you with phone and email support and 24/7 online support for any questions and assistance you require,
What Our Clients Are Saying
I will be investing in real estate with my Self Directed IRA LLC. Very satisfied with my experience with your company. I will definitely be recommending your company to family and friends. Everything very positive.

 –Robert Nikora – San Jose, CA

"I am very satisfied with my experience with Self Directed IRA. The process was easy to follow and everyone was very helpful. I would definitely recommend Self Directed IRA."–Giuseppe Militello – Brookfield, WI

"Just wanted to take this opportunity to let everyone know at Self Directed IRA LLC how much I appreciate their professionalism and personnel attention. The setting up of my Self Directed IRA  was greatly simplified and made manageable by their expertise. My point man was Tom Walker who patiently held my hand though the entire process. The independence and security of having my own check book account for my retirement plan is an investment vehicle that I would recommend to anyone."

Thanks again,–Bart Graves – Baton Rouge, LA

All my questions answered immediately. I had many. Self Directed IRA was very fast on all the paper work. Very helpful. I would never do this on my own. With Self Directed IRA's help it went very smoothly. I recommend using Self Directed IRA.
Crazy R Pizza–Mark Carpenter – Klamath Falls, OR

Fast, efficient, trusting, friendly. Very thorough in every step of the process. Co-operative with making changes when needed. Very knowledgeable and made sure you knew what everything entailed…and you get a person…not the run around and just voicemail–Pat Motley – Grapevine, TX

I am writing this letter to thank Tom Walker, Self Directed IRA LLC, for all his help and support. Tom made the set up of our self directed IRA painless and smooth. He was a phone call away when questions came up and always had the answers.
Thank you for all your help and guidance over the last years.
Sincerely,–Patricia K. DePropris – Yucaipa, CA

I have found in my dealings with Self Directed IRA to be very honest and straight forward. …will help you every step of the way, and provides you with everything you need.

 –Alvin D. Easterday – Tuscon, AZ

I have been a customer of Self Directed IRA LLC  for over two years.  They have provided me all the services I needed to get my self directed IRA up and running.  I have been kept current with information when I needed it.  When I have had questions I know that I can get a straight answer from Self Directed IRA LLC 

I would recommend them to anyone who is looking to start a self directed IRA.  It was new and a little foreign to me but I got all the info I needed to get the ball rolling.  Now I am the boss of my SELF DIRECTED IRA.

 –Tom Owen – Atlanta, GA

I'd just like to compliment Tom Walker and his team. Tom is always available by phone and able to provide direction and solutions. I absolutely recommend his service to anyone needing to start a business in this manner.

Thanks!–Keith Miller – Las Vegas, NV

I set up a SDIRA with the help of Tom Walker. I was very pleased with the service he provided, his prompt responses to any questions and step-by-step help when needed. He is a professional who is respectful, patient and knowledgeable. I would recommend him without reservation.–Rose Marie Tantillo, Attorney – Petaluma, CA

We were tired of seeing our 401k's underperforming year after year. We started looking at other alternatives for our 401ks and that is when we came across SelfDirectedIRA. We have been real fortunate in investing in real estate in the past and the self directed IRA LLC fit us perfectly. Tom Walker with SelfDirectedIRA was extremely helpful with walking us through the process and we would highly recommend them to anyone who wishes to invest their 401k money in real estate.–Pete Stanovich – Silas, AL

Mr.Tom Walker of Self Directed IRA  was very helpful to me. I could call him just about anytime I needed help. He guided me to set up my own investment IRA LLC and I can never look back to where I was before in the investment arena. Thank You Mr. Tom Walker for all the help you've given me from the bottom of my heart.–Gilbert Sia – Stanton, CA

When I retired in 2013 my investment goals: 1. Produce income; 2. Match inflation; 3. Preserve principal.  Now our investment has exceed expectation, along with a rising real estate market.  My rents up 25%.  Property values up 35%.  SelfDirectedIRA made entry into self-directing easy.–Jay Saxton – Bellingham, WA

Tom Walker has been very helpful and knowledgeable in establishing my Self-Directed LLC IRA account. He has always taken the time required to explain anything that seemed confusing or that I was not quite sure of. He has provided ongoing support and at no point applied pressure to sell me anything. He was not the only provider that I contacted, but the only one that didn't act like a used car salesman constantly pressuring me with disparaging remarks about their competition. Tom really is a class act. Thanks for everything.–John Montierth – Syracuse, UT

I am writing to express my enormous appreciation for your services, advice, and patience in the development of my IRA LLC.  You successfully and quickly accomplished the setup.

After the successful establishment of this financial construct, you have provided continuous and outstanding guidance on all operating steps and completion of all necessary forms, provided recommendations for streamlining the process and possible cost savings, and helped me understand the complex and enigmatic nature of this entity.

Be assured that if anyone asks me for assistance with IRA/LLC development, I will highly recommend your services.

Thank you for your assistance and support.–Bill Brophy – San Diego, CA

Hello,  we recently used your company to setup our self directed IRA's.  We worked with Tom Walker. He is fabulous!  We have had such a positive experience here.  Tom is so helpful (as we don't know anything about these!).  The directions, setup and the process went smooth and we were both very appreciative. Whenever we called Tom for help or questions he was there to help us along.  We had to call him from the bank one day to finalize our account and he answered the phone and we had our answer right then and there.  We will definitely be doing business with you in the future. Thank you!–Jeanne and Jeff Dias – Redding, CA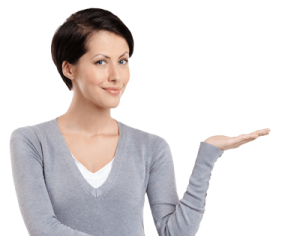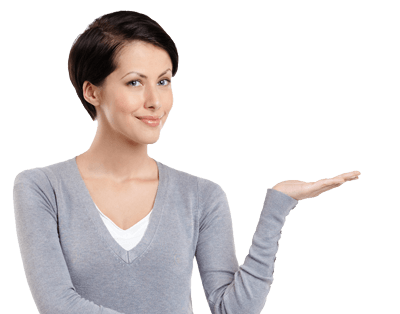 Setup of LLC in state of your choice

*

Prepare and File Articles of Organization with the State
Provide a Customized Self Directed IRA LLC Operating Agreement
Co-ordinate setup with an IRS approved Custodian

**

Provide the LLC Record Book including Membership Certificates, Minutes, Seals, Transfer Ledger and Binder
Obtain the EIN from the Internal Revenue Service
24/7 Online Customer Support
Toll Free Phone Support
* Plus State Filing Fees ** Plus Custodian Fees


Office Hours
9 AM to 5 PM PST | Monday Thru Friday
After normal business hours please: